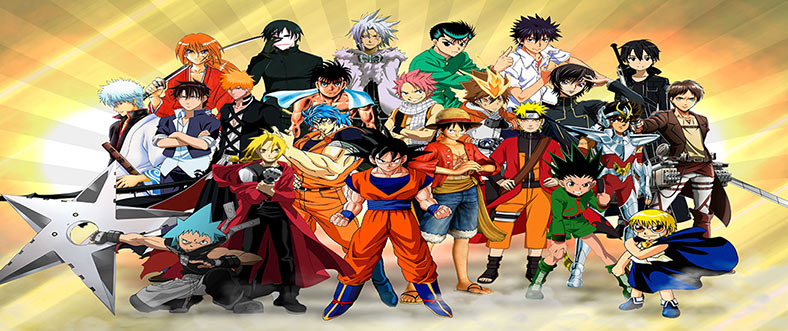 Welcome Otakus!
Are you obsessed with Anime? I AM!! Anime merchandise grabbed unfathomable popularity and starting to catch a wildfire among anime fans. Anime originated way back in Japan and now there are  millions of fans who don't know where to shop online for Anime stuff. That is why I have decided to open this online anime shop for Anime fans like myself.
Best Anime Club strives to provide the best anime online store for anime fans and have covered mainstream and non main stream anime merchandise that you are looking for. If you have come looking for One Piece, Naruto, One Punch Man, Dragon Ball Z, Naruto, Attack on Titan, Fairy Tail, Bleach, Tokyo Ghoul, Death Note etc merchandise then you'll surely adore our store. Starting with affordable anime merchandise, great customer care services, Best Anime Club store offers full package when it comes to anime considering the price, build quality and support.
I humbly welcome you my online store for anime fan lovers and for those who love to grab every single collection of anime merchandise. If you are wondering where to shop online for anime stuff your search ends here. There may be a lot of stores out there who sells anime merchandise but our store adds a little more to offer. I myself am passionate about anime merchandise and that is another reason I care about all my OTAKU friends out there!
Best Anime Club store will become the best anime merchandise and well-known fan merch shop worldwide soon with your help. So why wait? Pick the most favorite anime merchandise from our huge collection and get it delivered at your door. We ship worldwide and provide free tracking facility. Shop now to get prevailing discounts.
Follow us on all our social channels for and subscribe to our newsletter for latest updates, contests, giveaways and promotions!